Basquiat Café #3 – Basquiat x Warhol
11 April 2019 @ 20:00

-

22:00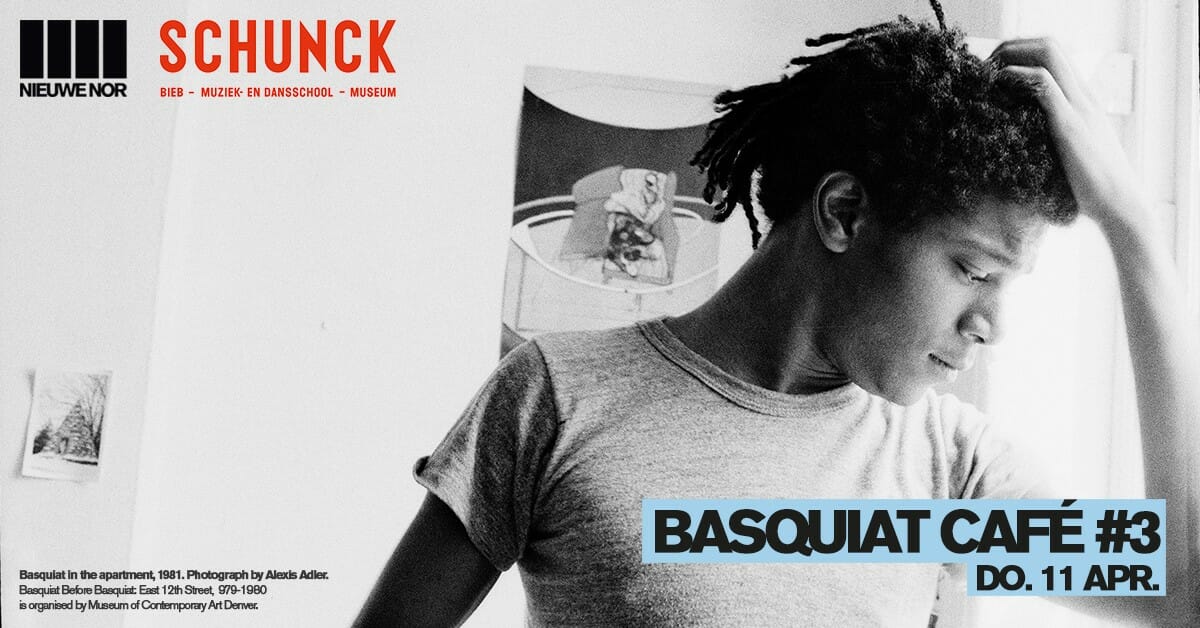 In collaboration with SCHUNCK, pop venue NEW NOR organizes Basquiat Café during the exhibition "Basquiat, The Artist and His New York Scene" every second Thursday of the month. This series of four free café evenings, with an exhibition, lectures, music and poetry slam, delve deeper into different aspects of the life and work of this iconic artist every evening. During the third edition on Thursday, April 11, the theme Basquiat x Warhol is central. In the dystopian, experimental Manhattan of the 1980s, Basquiat meets his idol Andy Warhol. The sparks fly off. But is it so smart to meet your heroes?
Lecture: Lars Ickenroth / Music: Eddy Thonon
Lars Ickenroth (curator, artist) & Eddy Thonon (musician) take you to this energetic and insanely productive period in the life of Basquiat. Archive footage of New York and synth soundscapes bring you into the atmosphere of raw Manhattan during a lecture about the encounter between these two world stars of art.
Take a look at Warhol's Factory, meet the New York scene that gathered around him, and see what was behind this mysterious artist's mask. See Basquiat in his most productive and famous period, but also discover why the relationship between these two artists might lead to the end of Basquiat … an exciting reading of extremes in which people like Lou Reed, David Bowie and Blondie of course come by!
Poetry slam: Jo An Westerveld
Poetry slam collective Borderlines presents Jo An Westerveld this edition, which was previously shown at Klein.Berlijn during Cultura Nova. Jo An is a performer, maker and dance teacher. As a performing, improvising and making performer, she wants to amaze, kiss awake and kindly shake up. She wants to show and even create new worlds and put the authenticity of life in special jackets.
Expo
In the underpass and café of pop venue NEW NOR there is an exhibition with photos by Alexis Adler from the exhibition 'Basquiat, The Artist and His New York Scene'.
Basquiat Café takes place in the café of pop venue NEW NOR and is organized i.s.m. SCHUNCK, as part of the exhibition "Basquiat, The Artist and His New York Scene". Powered by Gulpener Brewery. Entrance is free.