Capital Hiphop presents: Yung Nnelg
18 May 2019 @ 21:00

-

22:30

€12,50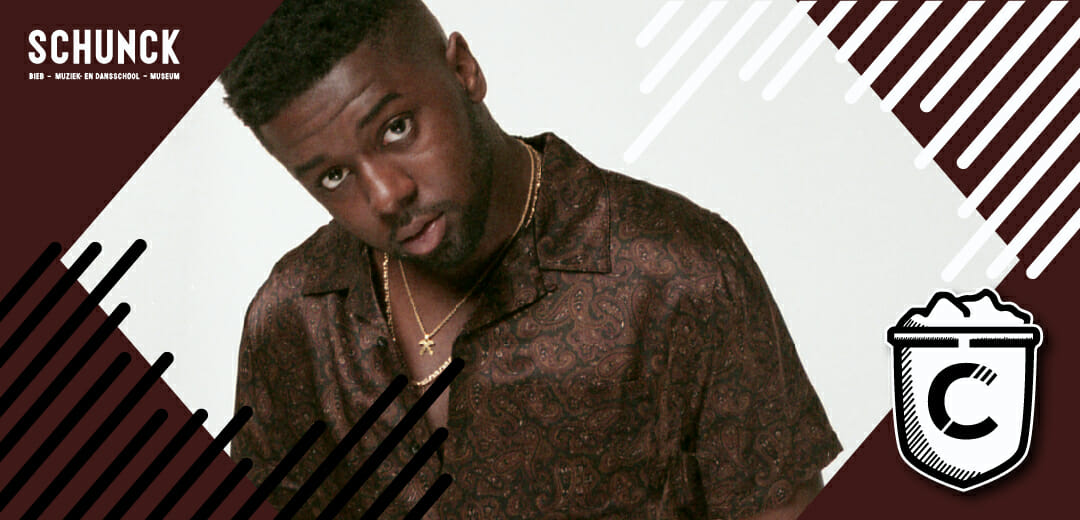 Yung Nnelg is without a doubt one of the tastemakers of the Dutch rap game. A world improver with enormous drive, intelligent tracks and eye-catching video clips with which he always manages to touch his fans. For example, the young Ghanaian rapper as ambassador of music competition Art Rocks wrote a track about Basquiat, with which he recently published the SCHUNCK exhibition on the illustrious artist from New York. On Saturday, May 18, he will attend a pop show NEW NOR as part of the Basquiat exhibition for a full show and workshop.
Yung Nnelg was previously shown in Heerlen during the opening of the exhibition ' Basquiat, The Artist and His New York Scene " in SCHUNCK, about the life and work of iconic New York artist Jean-Michel Basquiat. Yung Nnelg will return to Parkstad on Saturday 18 May for a show and workshop in the NEW NOR. The free workshop is intended for a select group (note: only 25 places available!) And consists of a Q&A with Yung Nnelg + a demo hearing where he gives feedback on your own tracks and / or lyrics.
> register for free workshop Yung Nnelg <
Do you want to be one of the lucky few for this workshop? Then register by sending an email to [email protected] with the subject "workshop Yung Nnelg", and state your first name + last name in this email. On presentation of your ticket and name you get access to the closed workshop, which takes place before the show at 19:00 in the café of the NEW NOR.
This concert takes place in and is organized by pop venue NEW NOR i.s.m. SCHUNCK, as part of the exhibition "Basquiat, The Artist and His New York Scene". The presale has started.